Fashion boutiques Oslo
Oslo is a city that is known for its fashion. Although it is a city of many facets, Oslo is not the first place that springs to mind when one thinks of the style of the Scandinavian countries.
Even Norway's own Bergen, with its developing fashion blogging culture,seems to outshine the Norwegian capital, although this is quickly changing. Stockholm, Copenhagen, and even Bergen appear to outshine the Norwegian capital. In the last few years, Oslo has dramatically upped the bar when it comes to fashion. From local designers who are making quite an effect overseas to eccentric concept shops, the following 8 locations are the ideal places to visit if you are interested in fashion. Whether you are searching for something unique or want to take a peek at the style of the locals, these stores can meet all your shopping requirements.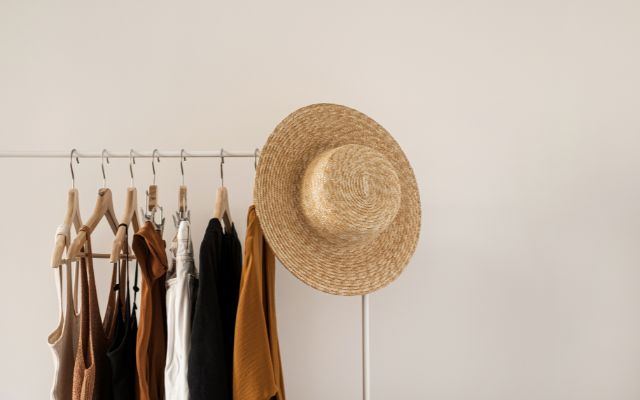 High end Fashion Stores in Oslo
Oslo, the vibrant capital of Norway, is not only known for its stunning natural beauty but also for its thriving fashion scene. From high-end fashion stores to exclusive boutiques, the city offers a wealth of options for fashion enthusiasts seeking to indulge in luxury shopping. In this article, we will explore some of the best high-end fashion stores in Oslo, including where to buy branded clothes, tax-free clothing shops, fashion boutiques, and the best-located stores in Tjuvholmen and Aker Brygge.
Where to Buy Branded Clothes
Oslo boasts an impressive selection of stores where fashionistas can find an array of branded clothing. Here are some of the top destinations:
Bogstadveien: Known as the premier shopping street in Oslo, Bogstadveien is home to numerous high-end fashion stores. Brands like Gucci, Louis Vuitton, and Prada have flagship stores here, offering a wide range of luxury clothing options.
Karl Johans Gate: Another popular shopping street in Oslo, Karl Johans Gate features several prestigious stores, including the famous Norwegian brand Moods of Norway. This street is an excellent choice for those seeking a mix of international and local luxury brands.
Paleet: Located on Karl Johans Gate, Paleet is a luxurious shopping center that houses some of the most prestigious international fashion brands. Shoppers can explore stores such as Michael Kors, Hugo Boss, and Burberry.
Tax-Free Clothing Shops in Oslo
For visitors to Oslo who are non-residents of Norway, there is an opportunity to shop tax-free. By presenting a valid passport and fulfilling certain criteria, you can enjoy tax-free shopping at select stores. Some of the popular tax-free clothing shops in Oslo include:
Steen & Strøm: This upscale department store in the heart of Oslo offers a tax-free shopping service. Visitors can browse through an extensive range of fashion brands while taking advantage of the tax refund.
Eger: Located near Karl Johans Gate, Eger is a renowned department store that caters to luxury shoppers. It also provides tax-free shopping services, ensuring an unforgettable retail experience for international visitors.
Fashion Boutiques in Oslo City
For those who appreciate unique and curated fashion pieces, Oslo is a treasure trove of fashion boutiques. Here are a few noteworthy boutiques in the city:
1. YME Universe
There is nothing quite like the experience of shopping at YME Universe, which is widely regarded as being among the most exclusive fashion stores in all of Oslo. There is plenty for everyone to enjoy at this Karl Johan establishment, which can be found inside the elegant Paleet retail arcade. If you are searching for something unique, YME Universe is the place to go. They have modern art posters that can bring any wall to life, in addition to shoes from brands like Marni, Maison Margiela, and Adidas.
If you are a fan of street style, you won't want to miss this place. It is well worth your time to visit this store due to its breathtaking interior design and extraordinary offering of women's clothing, even if you just want to window shop.
2. Mustang Sally
To say that Mustang Sally's idea is innovative in the realm of contemporary clothing would be an understatement. This business has been cleverly constructed to accommodate all kinds of customers. You may get whatever you need here, from breezy flowery skirts and trousers to flower bouquets and ceramic pots, as well as a variety of additional accessories. Stop by this haven for sustainable living to take in the ambiance, which is centered on the celebration of sustainable fashion and sustainable living. This business is very beautiful inside and out, and even if you don't end up purchasing anything, it's still well worth stopping by just to look around. For all your clothing needs, you can find something to suit every style at Mustang Sally's. The best part? You can find something to fit any budget. Whether you are looking for something affordable or on the higher end, you can find it here.
3. F5 Concept Store
When it comes to the vibrant fashion scene in Oslo, F5 Concept Store is one of the few places that can compare. This multi-brand concept shop has names such as Samsøe Samsøe, Holzweiler, Mads Norgaard, and Wood Wood, all of which are considered to be among the most prominent examples of Norwegian and Scandinavian design. The emphasis is placed here on local designers who are putting a contemporary spin on classic items they have created. The whole aesthetic is one of understated sophistication, making this the ideal location for anybody on the hunt for something stylish yet unobtrusive. You should go to F5 Concept Store if you are interested in purchasing some goods that are genuinely one of a kind, regardless of whether you are looking for clothing or accessories. In addition to this, it is situated in the heart of Oslo, making it quite convenient for guests.
4. Undorn
Are you interested in something that's a little bit more opulent? The location you should be in is Unborn. This couture store and showroom is open "by appointment only" and can be found in the wealthy community of Majorstuen inside the Frogner district. It will fulfil all of your desires about haute couture. If you are looking for a cocktail dress for a spectacular evening out or a custom wedding dress to walk down the aisle in, make sure to check their website for their next "open showroom" event or phone them to arrange your appointment to see their showroom. Additionally, you may browse their collections via their online store. If you want to do something nice and unique for yourself, the best location to go is Undorn since it has everything you could possibly desire. Because each and every item in our shop comes from some of the most well-known fashion companies in the world, you can be sure that anything you decide to buy from here will be one of a kind and of the highest possible quality.
5. Shoc Lifestyle
The majority of individuals feel that it is challenging to pick the appropriate form of eyeglasses; however, if you visit the Shoc Lifestyle shop located in Uranienborg, you will no longer need to be concerned about this issue. Reading glasses and sunglasses designed by optician and designer Øyvind Bjerva are among the many options available at this retail establishment. Each pair of eyeglasses is crafted using superior components, such as acetate, metal, and titanium. You won't have any trouble finding something that complements both your sense of style and the contours of your face. Shoc Lifestyle is known for carrying an extensive selection of eyeglasses, but in addition to that, they have a variety of fashionable urban accessories such as watches, leather satchels, headphones, and more. Even if you don't end up purchasing anything, it's still worthwhile to go in and have a look at what they have to offer. Additionally, the shop has an extensive selection of high-end shaving creams as well as taster boxes filled with gourmet liquorice, allowing customers to choose something unique for themselves.
6. Høyer
With several locations across Oslo, Høyer is a prominent fashion boutique offering a mix of high-end international and Scandinavian designers. From luxury clothing to accessories, Høyer caters to those seeking a refined and exclusive shopping experience.
7. Tom Wood
Tom Wood is one of the greatest companies to turn to if you want to seem contemporary and attractive. This jewelry, eyewear, and apparel business was established in 2013 by Mona Jensen and has its headquarters in Downtown Oslo. Since its inception, the brand has become a standard for individuals all across Europe who have an interest in fashion. Its products are well-known for being useful as well as timelessly stylish, making them the ideal choice to round off any ensemble. Tom Wood has quickly established itself as a go-to brand for style connoisseurs all over the globe, and its wares are now stocked in select boutiques in Japan, the United States of America, and Europe. Their entire collection of eyewear and jewelry is hand-made with high-quality components, such as sterling silver, titanium, and 18-karat gold. This means that no matter what you select from their collection, you can be certain that you will be wearing an item that is not only fashionable but also of remarkable quality.
8. Mardou & Dean
Last but not least is Mardou & Dean, the brainchild of Ingrid Bredholt and Patrik Rosenfors. Every item from their men's and women's ready-to-wear, footwear, accessories and denim collections features a creative design with attention to contrasting surfaces and shapes. It also helps that they frequently collaborate with artists from all over the world, making their pieces even more eclectic and eye-catching. The brand's flagship store in Majorstuen could very well be mistaken for a Parisian neighborhood due to its industrial white space with exposed brick walls and modern furnishings. You can find everything you need to construct the perfect look at Mardou & Dean, and their unique take on fashion will surely help you stand out from the crowd. So if you're looking to make your wardrobe a little more interesting, don't hesitate to check them out! There you have it – some of the best shopping spots in Oslo! Whether you're looking for something to wear on a night out or a more subtle, understated style, these stores will have you covered. So don't be afraid to explore the city and dive into its wonderful shopping culture! Who knows, you might just stumble upon some hidden gems along the way.
In at Nutshell
Oslo is home to some of the best fashion boutiques in the world. Whether you're looking for a new wardrobe or just some inspiration, these eight stores are a great place to start. And who knows, maybe you'll even find a few new favorite brands while you're there. So what are you waiting for? Start shopping like a local today!
Oslo, with its bustling fashion scene and a plethora of high-end fashion stores, provides a haven for fashion enthusiasts. From flagship stores to boutique shopping, the city offers a wide range of options for luxury shoppers. Whether you are searching for branded clothing, tax-free shopping, or unique fashion boutiques, Oslo has it all. With its prime locations in Tjuvholmen and Aker Brygge, along with centrally located stores, Oslo's high-end fashion scene promises an unforgettable retail experience for visitors and locals alike.